January ‎7, 2019
"Stephen is excellent with teenage drivers. My daughter learned so much from him! I highly recommend anyone with a new driver in the house to consider using this company! Professional and goes out of his way to squeeze you into his tight schedule!! Thank you Stephen!"
– Jenny Ott Isenhower

May 29, 2018
"Hello Steve, I just wanted to sincerely thank you for your time on Saturday. Ava really benefited from your course!"
– Christi B.

May 9, 2018
"Dylan passed his test today. 100%! Thanks for giving him confidence and great tips."
– Laura W.

April 21, 2018
"Steve, Ian passed doing everything the first try. He spoke very highly of how your expertise, attention to detail and patience in your training instructions. I would highly suggest anyone searching for a driving instructor to go to you. I will spread the word." Thank you
– Randy

April 9, 2018
"Just wanted to let you know that Sophee passed her driving test with flying colors. Thank you for fitting us in you were a huge help and not sure if she could have done it without you. Thanks"
– Nicole D.

March 30, 2018
"Jake passed his driving test today!! Thank you for everything. You really prepared him."
– Robyn

Mar 28, 2018
Glad you got me time with Mr. Steve (Emerson).
– Monique W. (mom)

Jul 21, 2017
Thank you for again conducting and administrating my driving test and evaluation on July 20th, 2017. As always, I greatly appreciate your professional and personal skills in completing this chore, and your good advice and instruction, as well as the good spirits you always maintain.
I have no hesitation in looking forward to the next evaluation, and benefiting again from your kind and valuable instruction.
With all best wishes and regards, from myself and Robin
David P. Naples, FL

August 4, 2016
Good job teacher,
Son got a perfect score on the DL road test.
Kim P.

August 4, 2016
Dear Steve,
Thanks so much for your time and care with my wife yesterday. You REALLY made a difference in her life as I haven't seen her this happy in many months.
Gregg (husband of a stroke survivor)

August 1, 2016
Our daughter passed her driver's test today! She was so happy! Thanks for your help!! We both really appreciate it!
Lori R.

August 1, 2016
Dear Steve,
Anna passed her driving test!!!
Lynne L.

August 1, 2016
Dear Steve,
Anna passed her driving test!!!
Lynne L.

June 7, 2016
Thank you so much for all your help with our son!! We have a new driver! He had a great examiner who passed him with a 100% score.
Thank you so much again!! You were awesome!!
Take care,
Paula H.

June 4, 2016
Thanks again Steve.
We're both thrilled with the outcome. You're a true pro.
Best,
Paul II

May 13, 2016
Good Morning Steve!
Just wanted to let know our son scored a 95 on his test this morning! Thanks for all your help!
Sonya R.

Good morning Jared,
Thank you for your kindness and your overall skills knowing so effectively how to carrying out this evaluation of Jim's driving. It was our good pleasure to meet you on Tuesday. Not knowing what Jim's driving evaluation would be, you made us feel very comfortable and at ease.
Jim's skill in driving being 30 years with Southern Bell living in Ft. Lauderdale retiring to this "little 40 miles out to nowhere Chokoloskee/Everglades City" has always been a relaxed life without hazards to face at anytime.
Jared, again we thank you and know it was our good pleasure to meet you and say we think you did an excellant job handling Jim's driving evaluation. Perhaps if you're back down our way in stone crabs season we'll invite you in for a delicious meal.
Blessings to you!
Jim & Helen Bryan

Hey Stephen,
I just wanted to thank you for taking the time to help our daughter with her driving. She really seemed to get a lot out of the time you spent with her…and that is invaluable!! She also seemed to enjoy it!! (kudos to you!)
Thank you again for helping our daughter-you provide a wonderful service.
Take care,
Leslie A.

Dear Jay,
Kyle Candelaria here. I'm happy to tell you that I passed my driving test and got my license this past Friday! Thank you so much for your help. Now the next step for me is to get a job so I can eventually get my first car!
Thanks again,
Kyle Candelaria

Steve , I was unaware of your new venture into the safe diving arena, but I can assure your current clients and future clients of all ages, that knowing you for over 30 plus years, I would not hesitate to enroll my daughter , mother or any other entity in your school. You have long shown us, your genuine caring attitude and professionalism, and I have NO doubts this will carry on.
Jeffrey Atteberry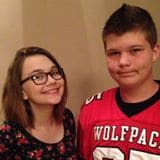 I can't say enough about Mr. Emerson and his driving instruction. He has taken a shy, frightened 16-year old (with a mom too nervous to teach her to drive) and is turning her into a confident SAFE driver. We are SO LUCKY to have found him!!!
Pricilla Signorelli Doyle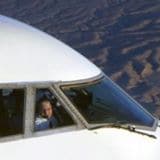 Got to be the best driving school in Ft Myers 🙂 Thank you for helping teach my daughter to be a safe and responsible driver.
Graham Kier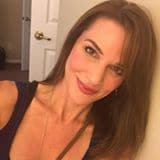 Thank you for giving my son Ben a great driving lesson today!!
Dana Seidensticker Zeitler

They were Very patient with my 15 year old….great staff!
Shanisa Wade Trotman